BEKOKA diapers have been created to provide your little one with maximum protection against the troublesome problem of infusion and traumatic infections.
Choosing the right type of diapers for your baby and the best for his/ her skin will be your top priority as a mother from the very first moment of your entry into the world of motherhood. Children, especially newborns, have sensitive skin and require more protection and care, and if they are not properly cared for, they may develop rashes and allergies. Many mothers struggle to find the right diapers, so from the moment the baby is born, care should be taken to select the best diapers for him/ her.
BEKOKA diapers are in a variety of sizes and styles
BEKOKA newborn diapers
Soft textured, super absorbent, and gentle on your baby's skin diapers for newborns, size 1, suitable for children with weight issues (2-5 kg). Maintain your child's comfort without leaking liquids or droppings. Developed in private natural materials laboratories. What makes it unique is that the top front is designed to be safe for the umbilical cord area.
BEKOKA newborn and slightly larger diapers
BEKOKA diapers are soft, such as silk, for children, size 2, and suitable for overweight children (3-4 kg). These nappies are made from natural raw materials and have a special super absorbent layer to keep fluids away from your child's sensitive skin. They also evenly distributed the wet across all nappy areas.
BEKOKA diapers size (3)
BEKOKA diapers (3) are medium-sized and suitable for children weighing 4 to 9 kg. They provide superior softness and double protection. Experts in diaper manufacturing design them to conform to the baby's shape and movements, providing him with total comfort during movement and play. Ensure that your child gets enough sleep at night and during the day without leaking liquids or excrement.
BEKOKA Children's Diapers size (4)
It is of high quality and made of natural fiber, and it is suitable for children weighing 7 to 18 kg. BEKOKA diapers are designed by manufacturing experts to be suitable for all skin types, with reinforced barriers to prevent leakage.
BEKOKA Children's Diapers Size (5)
It is the most comfortable for your child to wear while playing, walking, or jogging, and is appropriate for children weighing 11 to 25 kg. The outer layer allows air to pass through, allowing the skin to breathe and stay healthy and soft. It is also reinforced with ultra-absorbing polymers, which help to keep children dry overnight and prevent nappy bloating even after hours of wetness. It has ideal edges that stretch twice as long to prevent red marks on children's legs and are propped up to prevent leakage.
BEKOKA Children's Diapers Size (6)
Provide unrivaled care and protection for children weighing more than 25kg. It has compounded side barriers around the legs to prevent leakage, as well as the flexibility to allow children to move and play freely.
BEKOKA diapers are excellent for children because they allow for free movement and healthy growth of the pelvic area and legs. The compressed interior absorbs moisture throughout the night, keeping children's skin dry until morning.
You can visit our products page from here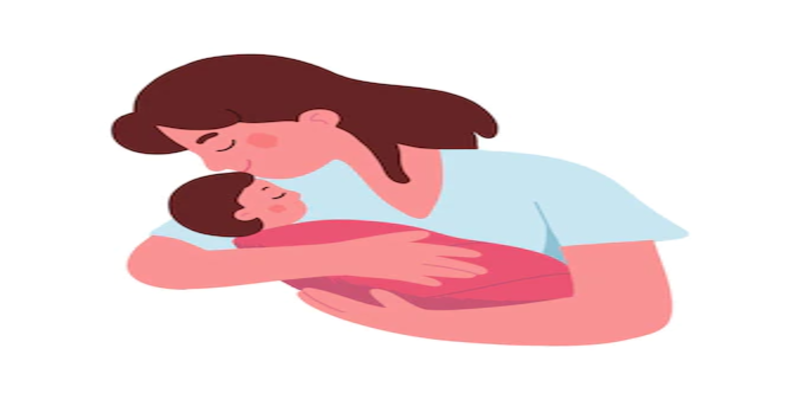 BEKOKA Product Secrets
BEKOKA diapers are one of the best types of Turkish baby diapers, as well as one of the most well-known in the Arab market, and many doctors recommend them as a great option for any new baby.
Because it contains a super absorbing polymer mixed with pure cellulose pulp, the amount of absorption is up to twice its size.
It has flexible barriers that allow children to freely move and play while also preventing leakage.
Side tapes can be opened and closed multiple times without scratching or damaging the diaper.
The inner surface is made of soft-textured natural materials that are dye and chemical-free.
During movement with an air entry technique, the exterior makes no sound.
All nappy parts are made of purely natural substances and do not contain pigments and chemicals.
Common diaper problems encountered by children
Diaper rashes or dermatitis are common in newborns at various stages of development. It is a common skin condition in infants that causes soreness, redness, flaking, and pain in the affected area. There are several types and causes of it. However, rashes are typically caused by the moisture in diapers; however, it is possible that rashes are caused by factors other than diapers.
Skin irritation: This is the most common type, and it is caused by prolonged skin contact with urine and stool, and it worsens during diarrhea or repeated bowel movements in the child.
Bacterial or fungal infection: The risk of bacterial or fungal infection in the buttocks, genitals, and thighs increases as the temperature rises and the activity of bacteria and yeasts increases.
Allergies: Children with sensitive skin may develop an allergic reaction to a specific ingredient in nappies, wipes, or creams; this manifests as a rash in the areas where the skin was exposed to the product.
When the baby's skin comes into contact with tight nappies or underwear, it becomes inflamed.
Irritation from new products: New nappies, traditional wet wipes, fabric softener, laundry bleach, or other products used on the child's skin or underwear may irritate the baby's skin.
Antibiotics fight both beneficial and harmful bacteria in the body, and when beneficial bacteria are killed, the child becomes inflamed.
What are the benefits of BEKOKA diapers for babies?
Make them feel completely at ease.
It is gentle on the baby's skin and protects it from allergies and infections.
Very safe for children and is specially designed to allow them to rest and sleep without being concerned about wetness.
Make the baby as clean and fresh as possible throughout the day.
Allows the child to move with ease and enjoyment.
Absorption capacity is extremely high.
It contains no chemicals and is made entirely of natural materials.
It keeps the child hydrated by absorbing liquids and preventing them from being diverted.
Thin and gentle on the baby's skin.
Let us not forget the proverb: "an ounce of prevention is worth a pound of cure." As a result, don't be afraid to select BEKOKA diapers, which are specially designed with qualitative and unique advantages to protect your baby's skin, whether newborn or in advanced months. BEKOKA diapers are the best choice for your comfort and the comfort of your children, as well as for ensuring constant freedom of movement, sleep, and healthy and happy development.