BEKOKA wet wipes are the best option when it comes to ingredients. Wet wipes have recently spread because many families, particularly mothers, use them to save time and effort. Whereas these wipes have become essential supplies that mothers want to have at home, this has prompted the owners of various factories and companies to innovate a variety of wet wipes that differ in terms of the components and materials that go into their creation.
Mothers are interested in looking for the best kinds of gentle wet wipes on all skin types, while at the same time looking for those that save time and effort. In this article, we will talk about Bikoka wipes and their advantages as the best wipes made in Turkey.
BEKOKA wet wipes
BEKOKA wet wipes are unscented, alcohol-free, and perfume-free, making them ideal for cleaning all types of skin. It is made of natural materials and is free of harmful chemicals. Wet wipes containing 99% water are an excellent choice for people with sensitive skin. Our face cleansing wipes are enriched with minerals, vitamins, and natural oil extracts to cleanse the skin and remove makeup.
BEKOKA wet wipes come in a variety of sizes to meet the needs of all family members, including newborns. BEKOKA wipes come in a variety of sizes, including small (72 wipes), medium (90 wipes), and large (120 wipes). All previous packagings have a plastic lid that is opened and closed several times to keep the wipes moist and prevent them from drying out and losing water.
You can visit our product page to purchase a suitable category from here.
BEKOKA wet wipes have several merits
Long wipes that are lightweight, soft, and pure, with 99% water and natural oil extract.
Free of alcohol, parabens, tinctures, and skin-harming chemicals.
Free of fragrances, odors, and pigments.
Skin allergies and rashes are not caused.
All family members, including newborns, can use it because it is suitable for all skin types.
Clean delicate skin gently and effectively, leaving it smooth and refreshing.
BEKOKA wipes are cost-effective, with high absorption and cleaning capacity; one wipe serves the purpose.
It has been tried and tested several times before being validated by manufacturing experts.
Meeting global standard specifications.
They are both eco-friendly and man-friendly because they are made from rapidly degrading renewable resources.
Child-friendly and can assist you in cleaning your child and training them to use the restroom.
They can be thrown down toilets and do not clog sewage systems.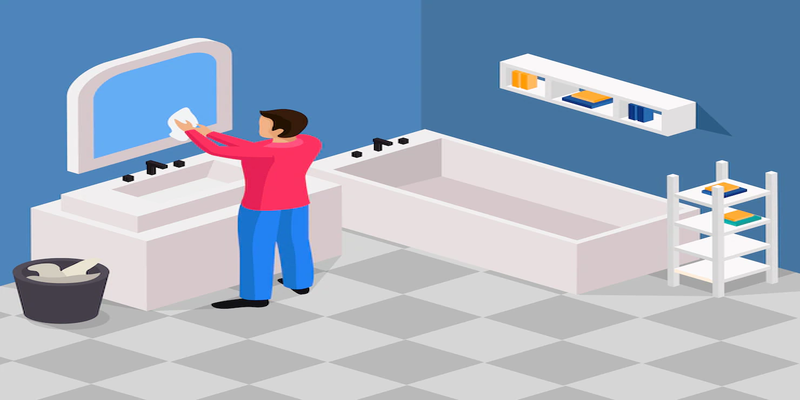 Problems with traditional wet wipes
Although wet wipes are commonly used for skin care and cleaning, traditional wipes containing chemicals are the most dangerous to the face and skin safety, capable of causing a variety of issues, including:
Allergies: Wet wipes cause skin allergies and redness. These symptoms may manifest as skin discoloration issues that worsen with burn-like spots. Because of the aromatic substances and odors in wet wipes, frequent use of wipes for facial cleaning causes chest allergies.
Premature aging: The constant use of traditional wipes and scrubbing of the skin causes skin laxity, wrinkling, and darkening, which has a negative impact on the skin and infects it with impotence and premature aging signs.
Pore blockage: The use of traditional wipes, particularly for makeup removal, causes pore blockage, resulting in the appearance of blackheads and blisters.
Traditional wet wipes cause skin irritation, especially around the eyes, which is a sensitive area and can sometimes cause dermatitis, especially in newborns, resulting in unwanted allergic reactions.
Non-biodegradable: Traditional scented wipes have a negative impact on the environment because people dispose of them in a variety of ways, such as putting them in the toilet or throwing them on the beach, and these and other actions that harm nature.
Other uses for BEKOKA wet wipes
Because they are more absorbent and less likely to rupture, BEKOKA wipes are frequently used instead of paper towels. BEKOKA wet wipes are also suitable for on-the-go use due to their high water content, and the following are some of the applications for wet Bikoka wipes:
Remove the visible effects of deodorant from various black garments.
Effective and efficient in cleaning mobile phone screens, laptop screens, and computer screens.
Used to remove makeup.
Good for cleaning your face and hands while hiking outside, especially on hot days.
Best travel facilities for cleaning your face and hands as needed.
They can be used to clean pet animals' fur, feet, and ears.
The best option for cleaning foliage and houseplants.
Place some of your favorite fragrances on it and store them in your desk drawer or closet to feel refreshed and energetic while working at home or at the office.
Help you clean dirty shoes or bags whether you're at home or away.
Ideal for men's and women's beauty salons for removing excess hair dye from the face or cleaning the skin.
Assist you in cleaning the chairs and tables inside the gardens while hiking and at the beach, as well as the shopping cart.
At the end of the article, we can conclude that BEKOKA wet wipes, with their gentle composition, are the ideal natural, quality, and superior smoothness for every family. BEKOKA wipes are the safest, most widely used, and least expensive. Furthermore, they are carefully designed to fit all skin types in adults, young adults, and newborns.