What is the purpose of BEKOKA menstrual pads? Simply, women should use only the best sanitary pads made of soft cotton. At the same time, they prefer those that are of high quality and have a high absorption capacity, as well as those that do not cause allergies or damage to the sensitive area. Nothing beats the feeling of being at ease!
A woman's bag, of course, includes a menstrual pad that she can find when she needs it and that allows her to go about her normal life without being exposed to any embarrassing situations. If you are unsure about which type of menstrual pad to use, I recommend that you try BEKOKA's magical solutions, which are unrivaled in overcoming the countless problems caused by traditional pads. This article will talk about BEKOKA menstrual pads, their qualitative features, and magical solutions.
Menstrual pads are one of the most important items that women use on a regular menstrual cycle. It is a product designed to provide women with comfort during menstruation. They are designed to absorb wetness without infusion because they have a protective layer that absorbs the most liquid.
Why choose BEKOKA menstrual pads for girls and ladies?
Bikoka Menstrual Pads are designed to provide you with comfort and security at all times. BEKOKA manufactures this amazing product used by women during their periods with precision and care; manufacturing experts are careful to select the materials used. BEKOKA is concerned with the smallest details and all of the ingredients used in the women's pad industry. You can enjoy a soft cotton texture with a dielectric protection layer and deep liquid absorption at night or day, during flow time, or even during postpartum.
BEKOKA menstrual pads contain ultra-absorbing polymers that quickly absorb liquids and trap them without feeling or smelling them, keeping you fresh and active throughout the day. Furthermore, because they are made of biodegradable renewable resources, BEKOKA menstrual pads are environmentally friendly.
BEKOKA's menstrual pads come in large and medium sizes. Girls and women of all ages can use this product. When you use these Feminine pads, you can move whenever you want, exercise, go to work or school, and so on. You will feel more secure knowing that BEKOKA feminine pads provide long-lasting leak protection.
You can go to the BEKOKA Menstrual Pads Products page and choose what works best for you among our products.
BEKOKA Menstrual Pads Features
BEKOKA offers ultra-absorbing menstrual pads in a long design with wings, with the following specifications:
BEKOKA menstrual pads are ultra-soft pillows made of 100 percent pure cotton. A thin bottom part that allows airflow provides maximum comfort.
BEKOKA guarantees a rash-free, allergic-free experience that is free of chemicals, tinctures, and fragrances and is suitable for all skin types.
BEKOKA feminine pads are made of ultra-absorbing, high-quality polymers that can absorb twice as much as regular pads, making them the ideal choice for all women.
The sides/wings are designed to prevent leakage while also providing comfort and freedom of movement, especially during period flow times.
It has been repeatedly tested to be elasticated of global standard specifications.
Traditional Menstrual Pads Problems
By calculating its chemical content, it can sometimes cause vaginal and urinary tract sensitization. It can also result in the appearance of rashes that cause itching, bloating, and redness in the affected area.
It can sometimes promote the growth of more dangerous bacteria, which can lead to infections, especially if they are not replaced more than once per day.
They may be visible from above the clothes, where their external boundaries and curves are visible, causing embarrassment to the women.
According to research, excessive use of the chemical used to whiten menstrual pads can cause darkening of the skin, changes in liver function, immune system and diabetes damage, disruption of hormone function, and the occurrence of pelvic inflammation. Female cancer may also develop as a result of the overuse of various chemicals.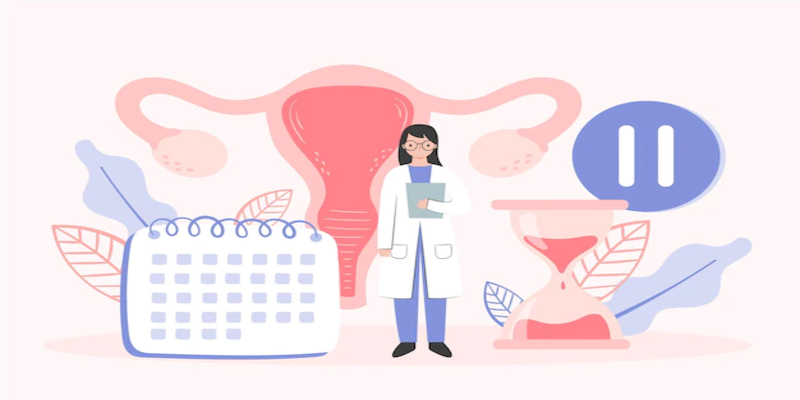 How do BEKOKA menstrual pads assist women during difficult times?
BEKOKA Menstrual Pads have many features that make them a magical and optimal solution to traditional pad problems, including:
The best method for preventing blood leakage during the menstrual cycle helps to protect against vaginal infections.
Maintain personal hygiene and sensitive area hygiene.
Get rid of vaginal odor and keep bad odors away from the sensitive area.
Assist in the absorption of excess moisture and liquids.
Provide maximum confidence, comfort, and recovery to women by making them feel more at ease.
Keep underwear dry and clean, prevent blood stains from leaking during menstruation, and avoid embarrassment for women.
BEKOKA pads are suitable for sensitive skin and come in a variety of sizes to suit the needs of every female.
Women can comfortably carry out their daily duties and tasks.
Read How To Calculate Your Menstrual Cycle?
There are numerous products with various names and components, but if you need comfortable ones, choose BEKOKA menstrual pads. Because of their high-quality elaborate industry and high-efficiency ores selection, BEKOKA products are always the best choice for all women all over the world. Not to mention that they are suitable for sensitive skin and come in sizes to suit the needs of all women. Furthermore, BEKOKA pads provide a magical solution to issues caused by other traditional pads. In stressful times, BEKOKA pads are the best option.